Welcome to our shop!
We are factory Supplier ! w
e areonline 24 hours.you cancontact meat any timeifyou need.
Wish youhappyshopping.


Size Chart

you can measure your measurements and choose color (default as the picture ),and write them on the order remark or you can click Message Seller ,then send all measurements and color to me or click online chat  when you order the suit.
How To Measure
Dear,if you find that the above stanrard suits size do not fit you very much, you just
measure your body accoridng to the followingMeasuring Guide,and then show us the bodysize.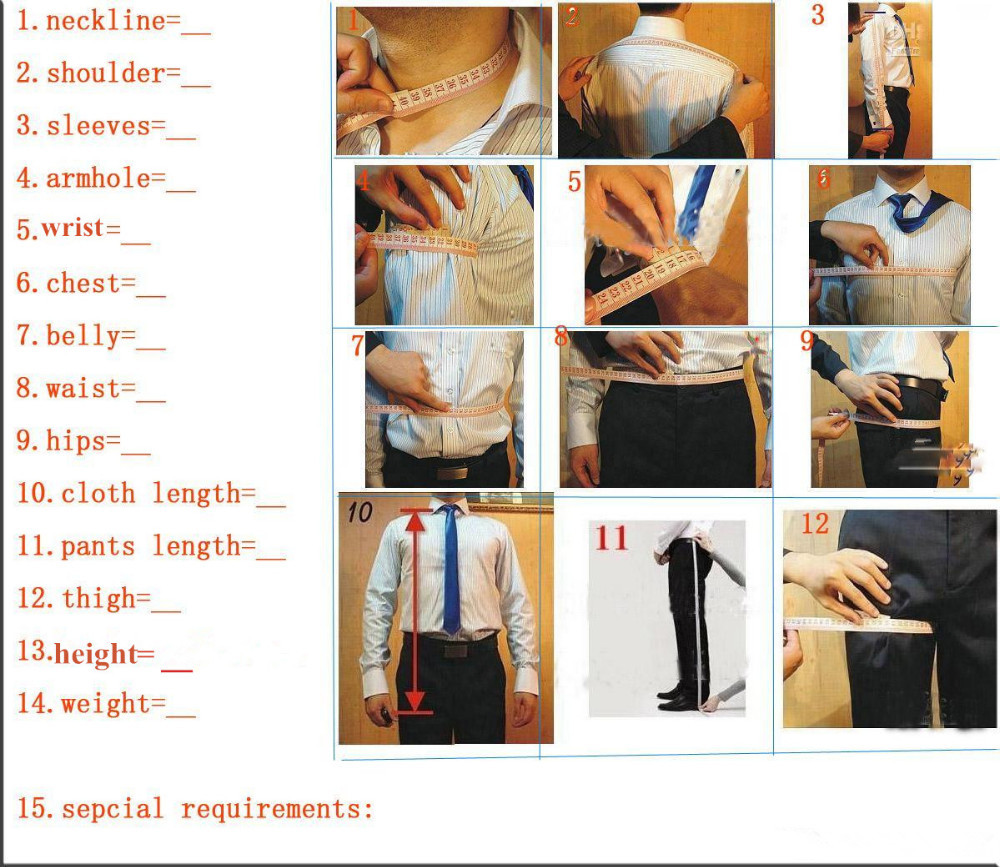 Color Chart